There are different types of sitemaps that we can incorporate into a website to improve the SEO such as HTML or XML sitemaps. This last one, in particular, is an XML file that lists all the URLs of a website. You can easily create one by using a sitemap generator such as FandangoSEO.
Generate instant Sitemaps to improve your indexation
Our sitemap generator allows you to create different types of sitemaps instantly. Once you've crawled a website, you'll be able to download an XML Sitemap automatically. This file is already prepared to be uploaded to Google Search Console to speed up your web pages indexation.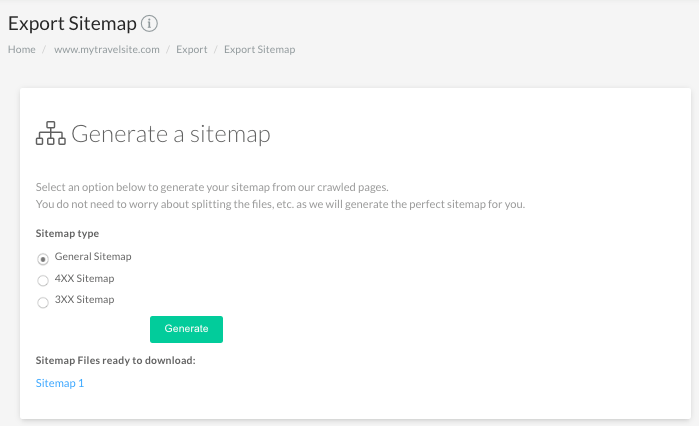 Use of Sitemaps to remove pages & accelerate redirects
This feature also allows you to create specific sitemaps with URLs returning a status of 4xx or 3xx. Send 404/410 pages to request Google to remove them from the search index. Also, you can send you redirects 301 to speed up the process.