In December 2022, Google updated its quality rater guidelines to include an additional E for Experience in the E-A-T framework. So, what is now known as E-E-A-T is a fundamental concept that every SEO should understand when creating web pages. In this guide, you'll learn all about E-A-T and the new addition of Experience, including what it means and how to improve it to help your website rank better in search results.
What is Google E-E-A-T?
Google E-E-A-T stands for Experience, Expertise, Authoritativeness, and Trustworthiness. It is an essential element of Google's quality evaluator guidelines, a document used by human evaluators to measure the quality of Google search results.
Simply put, it's a factor that Google uses to evaluate the overall quality of a web page. For this very reason, you should take it into account if you want the search engine giant to look favorably on your site.
Is Google E-E-A-T a ranking factor?
Whether Google E-E-A-T is a ranking factor, in a yes or no answer, the answer is no. The main reason for this is that there's no measurable E-E-A-T score, rating, or algorithm. In this sense, it would be more of a concept.
That said, there may be people who disagree with this answer, but it all depends on what you consider a ranking factor. Nevertheless, we can all agree that it determines whether a website offers credible sources of information for a specific subject. And this is something that Google attaches great importance to as it wants to give the best possible answer to the users' queries.
Components of E-A-T
Google measures experience, expertise, authoritativeness, and trustworthiness to evaluate E-E-A-T. Let's take a quick look at these three components.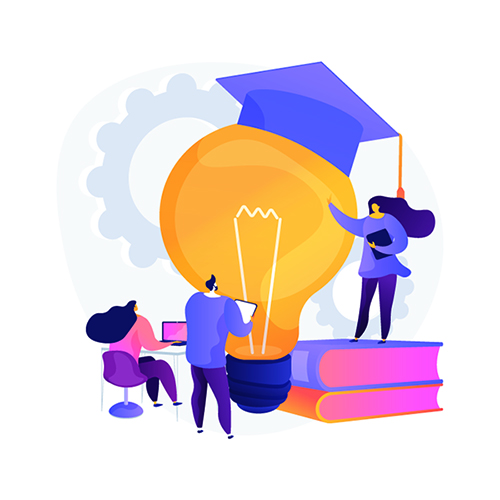 Experience:
The additional E for experience refers to whether the content was produced with some degree of experience, such as having first-hand knowledge of a product, service, or topic. This can include personal experiences, as well as experiences gained through research and expertise in a particular field. Google has added this fourth component to E-A-T (expertise, authoritativeness, and trustworthiness) to better evaluate the quality and relevance of content in search results.
Expertise:
For expertise, Google evaluates the person who created the content and sees whether the author is an expert in the subject they are dealing with.
Naturally, the experience will be of more or less importance depending on the subject matter being addressed. It will not have the same weight for a home decoration page as for a medical consultation. This is where the YMYL concept comes in, which we explain below.
Authority:
The authority somehow reaffirms that you are a subject matter expert. Google considers that you are an authority when other experts in the same field refer to you and mention you. In short, it relates to the reputation of the content creator.
Trustworthiness:
This is a combination of many factors Google uses to see how trustful a site is. Although there is no metric to measure trust, having a defined point of contact on the web, indicating your physical location, and having a privacy policy that users can easily access can help. Also, offering a secure website will positively impact trustworthiness.
How to improve E-E-A-T
Improving your E-E-A-T requires a multi-faceted approach. Here are some actionable tips to improve each component of it:
Experience:
To improve experience, creators should strive to produce content that demonstrates first-hand knowledge and personal experience with the topic at hand. This could include using a product, visiting a place, or sharing personal experiences related to the content. By doing so, creators can provide valuable insights and perspectives that can help build trust with their audience and demonstrate their expertise and authority on the subject.
Additionally, creators should aim to produce original and helpful content in a variety of formats, while keeping in mind the nuances of how people search for information and the diversity of quality information that exists.
Expertise:
To improve your expertise, showcase your credentials and experience. For example, if you're creating content about finance, mention any financial certifications or degrees you have, and include examples of your experience in the industry.
Authority:
To increase your authority, focus on building your brand and reputation in your industry. Consider guest posting on reputable websites or publications, getting involved in relevant online communities, and reaching out to influencers in your field.
Trustworthiness:
To build trust, prioritize transparency and credibility. Make sure to include clear contact information on your website, including a physical address if possible. Implement a privacy policy that is easy to find and understand, and ensure that your website is secure with HTTPS encryption.
Overall, improving your E-A-T is about creating high-quality content that offers value to your audience while also demonstrating your expertise, authority, and trustworthiness. By following these tips and consistently producing quality content, you can improve your E-E-A-T and help your website rank higher in search results.
How does YMYL affect E-E-A-T?
YMYL stands for "Your Money or Your Life," a concept introduced by Google to describe a particular type of content. When a web page has information that can affect the reader's decision about its money or life, it is considered a YMYL page.
Google evaluates E-E-A-T more strictly for YMYL pages, as these can impact a person's physical and mental health, financial stability, and safety.
Although an evident YMYL topic would be medical advice, other clear examples would be news and current events, government laws, and financial advice on taxes, investments, or retirements, to mention a few more.
As we have discussed throughout the article, we must keep these concepts in mind when creating our web pages, not only for Google to consider us as a reliable source of valuable information but also to provide an optimal user experience. The quality and credibility of our content must be our top priority.
If you want to go deeper into this topic and learn how to improve your E-A-T, you'll find a complete guide with a list of actionable tips on our blog.