Featured snippets, also called Position 0, attract a large volume of traffic to your Website. Although competition is undeniably tough, we can optimize our site to have more chances to appear in it. In this article, we teach you exactly how.
What are featured snippets?
There's no doubt you've seen featured snippets before. These are the answers that Google highlights in a box at the top of the organic results. Hence they are also known as the "Position 0" of the search rankings. The featured snippets aim to provide direct answers to users' queries. Whether for informational purposes or to purchase a product, the less effort (fewer clicks) a user has to make to get the desired response, the better.
Why are they important?
Numerous studies had shown that when Google displays featured snippets in SERPs, it receives a significant amount of clicks. In more detail, ahrefs made a study of two million featured snippets, which revealed that it gets 8.6% of all clicks on average. Additionally, ahref's also found that Google returns featured snippets for 12,29% of the search queries, a decent volume that we cannot underestimate.
Another factor to consider is that there are more searches on mobile now than on desktop. This fact is particularly interesting considering that voice search is on the rise, and Google assistant uses featured snippets to give the answers. According to sources like ComScore, the forecast is that by 2020, 50% of all Internet searches will be voice-based. As you can imagine, many SEOs are starting to focus on being in Position 0 rather than #1.
Featured Snippets Optimization
Now the question is how to get Google's featured snippets. It doesn't matter if your Website is new or old, big or small, you can get featured snippets if you optimize a site for it. Something essential to achieve this is to give the best answer to a specific query. The information provided must be, of course, correct but also clear, precise, and coming from a trusted source. Therefore it is not surprising that featured snippets are 99.58% of the time from results shown on the first page on Google according to an ahrefs research. 
Content Optimization for Featured Snippets
Choose the right question to answer.
To increase the chances that Google selects one of your pages as the best answer, you should start by considering what kind of questions users ask and how you can answer them professionally. Think about the queries that Google most commonly answers. They begin with: Who, When, What, Why, Which, Where, and How.
When determining which questions you want to address and optimize for featured snippets, you must first select the keywords you want to work with. The following items may guide you to complete this task.
Which are the "best" keywords you have (those that help position your Website)? Can you optimize them for featured snippets? 
What doubts or concerns your target audience frequently have? And how do they formulate the queries? A useful tool for this is 

https://answerthepublic.com/

On what pages or keywords is the competition ranked? Do they have any featured snippets? What kind of information are they giving?
Remember that sometimes it's worth targeting longer-tail questions even if its search volume is lower. For example, "cake" may have thousands of searches a month, and it is a very competitive world, but it leads to pretty vague questions. Conversely, "matcha Japanese cheesecake recipe" answers a particular query. This last one indicates to Google that you have the exact information that the user wants, and therefore it's easier for you to get the featured snippet. 
Types of Featured Snippets
When answering the queries to obtain featured snippets, it can be beneficial to know the existing types of snippets. This will help you to structure the information in a way that Google likes. Choose the one you think is the best option to instruct users.
Paragraph snippets:

They provide direct answers to the query in a small text. They are usually displayed with an image chosen from the page or another source. These snippets are often selected when they answer questions, including the keywords "How, Who, Why and What." Try to answer the targeted question as clearly and precisely as possible in a small paragraph to facilitate its appearance in the snippet.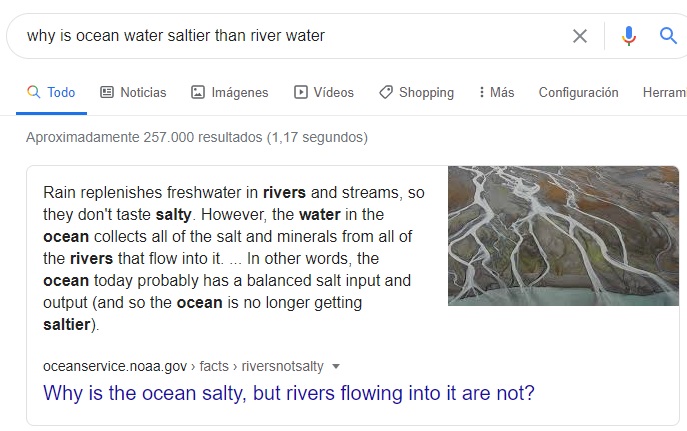 Numbered list snippets:

 These snippets are often shown by Google when the user is searching for a step-by-step guide. Make sure you list the steps and let the search engines know that you are offering a practical guide.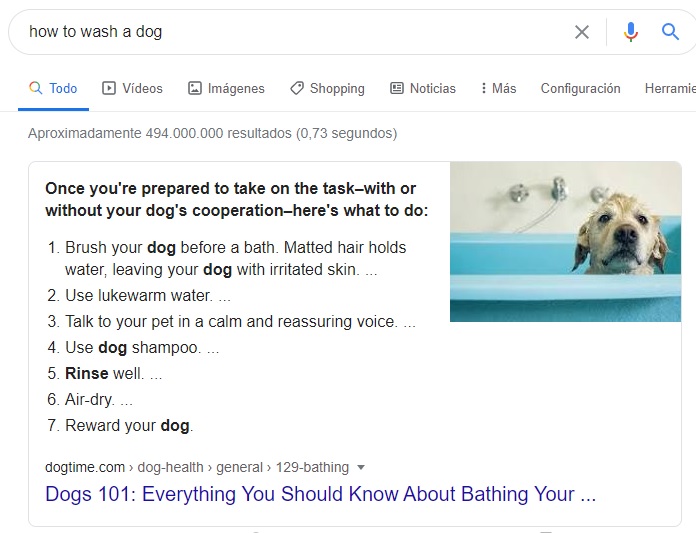 Bulleted list snippets:

These snippets are shown when content includes lists where order doesn't matter. Google loves lists posts so much that often, it formats the heading of an article into bullets to display a compressed view of it.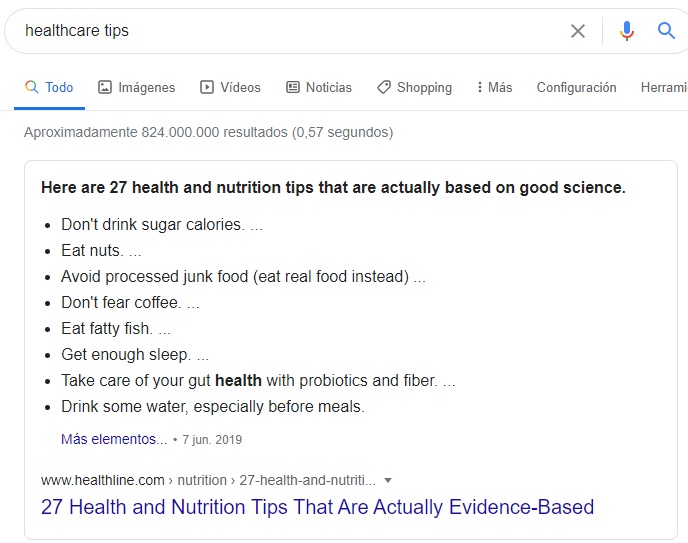 Table snippets: 

For structured data, Google shows a table fragment to provide an easy-to-read format to users. Google often reformats the post data to create this table so that the information provided is as useful as possible. To obtain this snippet you need to include data that can be displayed as rows and columns.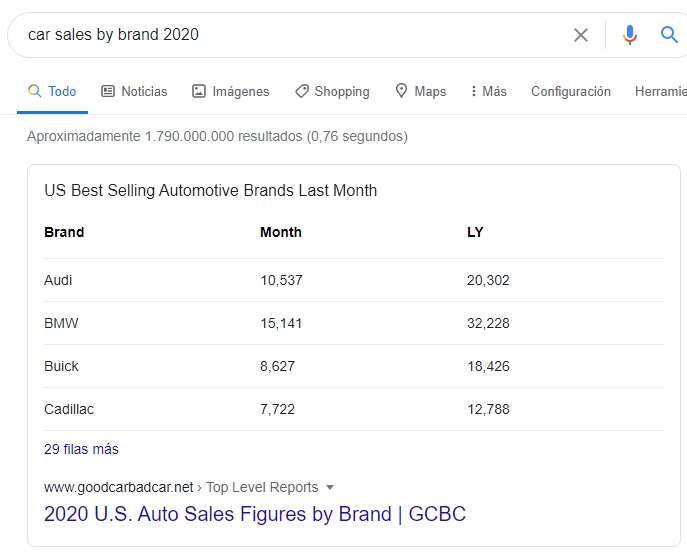 YouTube snippets: 

It is becoming increasingly common to find videos in SERPs when looking for tutorials or a specific question. To get this snippet, make sure to optimize the video description for search engines.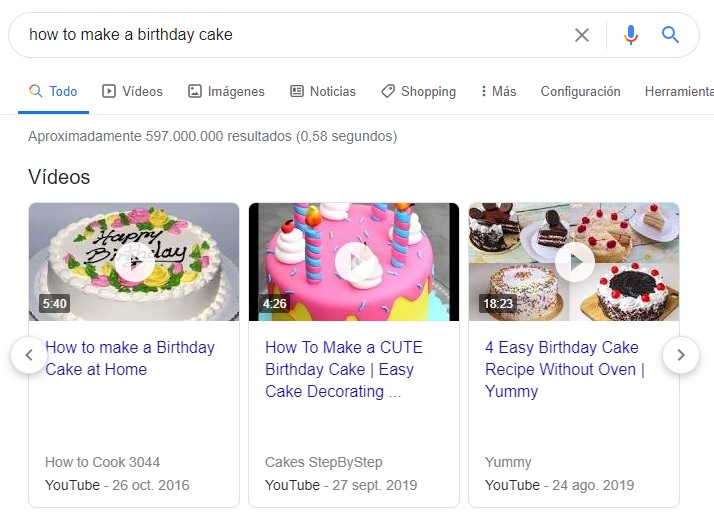 Now you're ready to climb to the top of the search results and boost your web traffic!
We hope you find this article helpful. Let us know if you have any questions in the comments below. Also, we would love to hear from you if you can think of any other tips to optimize for featured snippets. 🙂
Last Updated on December 2, 2020 by Hannah Dango