Positioning your website at the top of Google maps will bring you a significant amount of traffic as well as leads. Here we explain the best practices to achieve top rankings, but first, let's see its relevance in more detail.
What is SEO on Google Maps, and why is it important?
Google Maps SEO is the process through which a company's online presence is optimized for Google Maps to gain visibility on the Internet.
It refers to a set of strategies that help a business appear in Google's local pack rankings. In this sense, it can be considered a task of local SEO.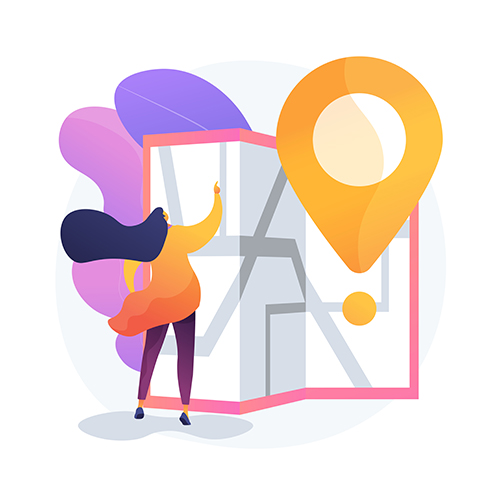 The importance of SEO on Google Maps is that this is a way to achieve potential visibility for the brand. According to a study, practically 70% of smartphone users use Google Maps more frequently. And considering that this is the device par excellence in our lives, if a company wants to take its search seriously, it cannot lose the opportunity to rank on Google Maps.
Eight tips to rank higher on Google Maps
Now that you know that you can not lose sight of Google Maps marketing if you have a business, let's see the most effective techniques to get a high position on this server:
Optimize your business listing on Google Business Profile
Register your business in Google Business Profile (until recently known as Google My Business). Remember that it will be easier for Google to find your listing if it knows a lot about it. Therefore, it must be complete, including data such as contact information (provide a local number), business hours, and the corporate website.
It is important not to duplicate information, as Google penalizes companies where the same data appears several times. Remove everything that is not useful and verify that all the information that appears is correct.
Include your business in the appropriate category
When adding your business through Google Maps, you can indicate the main category related to your service or a keyword that describes it. And this will help you rank better in your niche market.
You can also add up to five additional categories, and it is advisable to use all of them. Choose the main one well, and make sure that the rest have local keywords that give additional information (for example, a Chinese restaurant in Madrid).
Add photos to your business listing
You will captivate Google if you include photos of your business in your listing. This will give you a better chance to rank on Google Maps. On the other hand, the search engine's image recognition is supported by advanced technologies, starting to show them in local search results.
Get positive reviews
If you have reviews that give a good impression of your business, users will see it with better eyes and will be more "tempted" to try it. For this reason, you should not hesitate to suggest to customers to leave their opinion on Google Maps, of course, without making them feel obliged to do so. This practice is one of the most effective local SEO techniques.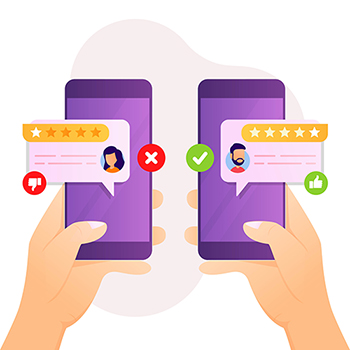 Pay for local search ads
An excellent opportunity for the business to get the best results is to invest in local search advertising, as it will help you attract visitors.
You can use pay-per-click (PPC) ads, which appear at the top of local listings, and promoted pins, which are displayed only on mobile, and when users click on them, they see information about your business.
Incorporate a Google Maps map on your site
Another option to move up in the local ranking is to include a Google map on your website because it confirms to Google that your business is where it really is. Make sure you put the same address that appears on your Google Business Profile listing.
Publish your business in directories
If you want your company to get more authority, add it in quality directories and provide consistent data. You must put the same data as in your Google Maps listing and your website in all of them.
Publish regularly in your business listing
You can make publications that are displayed directly on your Google Maps listing. This way, the search engine will interpret that you are proactively managing your listing and will take this into account when ranking your business.
We encourage you not to underestimate the power of business listings on Google Maps, as they are a handy source of information within the SERPs. They give users the ability to get the data they need quickly and can undoubtedly generate more leads for your business. Now that you know how to rank on Google Maps don't miss the chance to do so.
Last Updated on January 16, 2023 by Hannah Dango