Are you wondering how to get higher-conversions in WooCommerce?
You need good Search Engine Optimization to increase web visibility and traffic. There are several elements that you need to take care of to run a successful ecommerce website. In this article, we'll show you how to optimize your WooCommerce store to boost your sales!
In case you are not familiar with WooCommerce, first, let's start with the basics.
What is WooCommerce
WooCommerce is an open-source ecommerce plugin built for WordPress. It is the most popular solution to convert your WordPress website to an ecommerce store. It has an intuitive interface that allows users to configure it easily and can be customized by developers to fit special website requirements.
Like WordPress, WooCommerce is free, and it offers both complimentary extensions and paid solutions.
A common question asked by people looking for an online store platform is whether WooCommerce is an SEO friendly platform. We reveal the answer below!
Is WooCommerce SEO friendly?
The short answer is Yes! WooCommerce is SEO friendly.
The solution has numerous built-in features that you can use to optimize your online store for search engines. With a proper settings configuration and the right SEO practices, you'll be able to rank at the top of Google's search results. In this guide, we give you the best tips to achieve this!
Top WooCommerce SEO Tips
Here is a list of 9 actions you should take to optimize your WooCommerce store for search engines. Follow these tips step by step and maximize your web traffic and conversion rates.
WordPress optimization
If you want to optimize your WooCommerce store for search engines, you" ll need to make sure your WordPress site is SEO-friendly. In our WordPress SEO guide, you'll find all the points you need to cover. Start by reviewing this list. 😉
Avoid duplicate content issues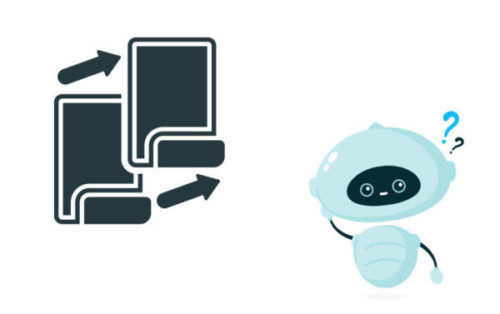 Duplicate content is one of the most common errors we find in ecommerce stores. We often see the duplication of the same product page for different categories. This leads to having different URLs with the same content.
Search engines don't like to see similar content on your site, not only because it may consider that you are not contributing enough value, but also because it may be hard for them to decide which of the pages to index. As a result, this may lead to Google not indexing any of your duplicate pages.
How to solve duplicate content issues
First of all, and although it may seem obvious, we have to recommend not duplicating the same product in different URLs.
In the event that you have extremely similar content between pages, add canonical tags to your pages. These tags indicate search engines, which is the masterpiece that has given rise to the other pages with similar or equal content. This way, Google won't have doubts about which page to index.
If you have the Yoast SEO plugin installed (which really, you should), the plugin itself adds the rel=canonical to the pages to avoid duplicate issues. However, if you wish, you can edit the canonical URL in the advanced tab of the Yoast SEO metabox.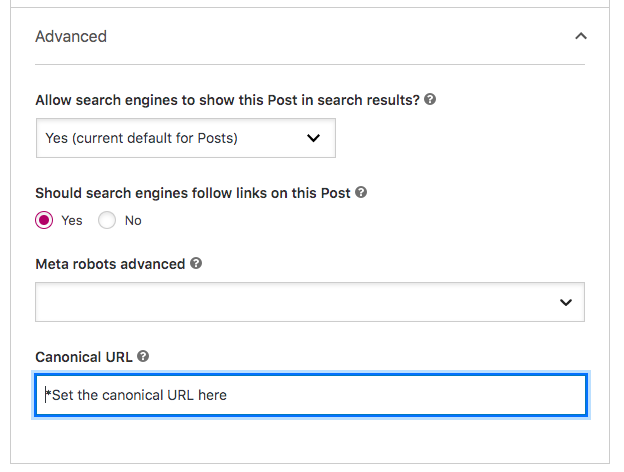 Optimize your products' meta title
The meta title tag is the clickable text in blue that appears on SERPs. It tells users and search engines what a page is about. Depending on how you write it, you'll be able to attract more or less traffic and influence your ranking position.
Your meta title doesn't have to be the same as the H1 (the main title of the page). For example, if you have a product page with the title "White denim shorts," you could create a meta title like "Buy women's white denim shorts – BESTSELLER" or even "Buy women's white jeans shorts – 10% off!" if they are on sale.
Creates meta titles that grab users' attention in the search results. Use long-tail keywords to be descriptive, but keep it short. Users usually do specific product searches, but a title that's too long can get cut off in the SERPs.
Yoast SEO helps you write the meta titles in an optimized way, reminding you to include the main keywords and keeping an eye on your texts' length. The plugin does the same for the meta description, which we explain below.
Add appealing meta descriptions for your products
The meta description is shown just below the meta title in the search engines. It is a paragraph that describes the content of the page. Just as with the meta title, you should include your focus keywords and attract visitors to click on it.
Meta descriptions are not a direct ranking factor but they do help to increase your CTR, which Google has in consideration in its algorithm.
Yoast SEO indicates the optimal meta description length so that it's not too short or long. If you make it too short, you may be missing the opportunity to communicate accurately what your page is about. If you make it too long, it may be cut off in the search results without transmitting the information correctly.
Highlight the benefits of using your products, and let visitors know if you offer discounts or shopping facilities. The meta description should help you stand out from the competition.
Optimize your products' URL structure
First, you want to set SEO-Friendly permalinks for your products.
Permalinks or "Permanent Links" are the full URL you see for a page of your website. The permalink structure should provide useful information to both users and search engines. To be considered SEO-Friendly, it should facilitate navigation and allow users and bots to recognize what the page is about instantly.
Which is the Best Permalink Structure for Products?
When the products on your site can be assigned to a single category, it is best to include your product category in the structure. This will provide a better navigation experience for users. However, if your products fit into several categories you should discard this structure to avoid duplicate content issues.

How to set your Product Permalinks
From the admin panel go to Settings > Permalinks 
Scroll down to see Product Permalinks 
You'll see four available options for your permalink structure.
Select Shop base, Shop base with category, or Custom base (In accordance with previous explanation).
And save.
The default option is not user friendly, and therefore it's not recommended for SEO
Check your Product Slug
When you create a product page, WooCommerce uses the title as the slug. Check if you want the name of the product you have put in the title to appear exactly as it is in the URL. Sometimes it's worth adding a prominent SEO keyword or shortening it if it's extremely long.
Use HTTPS in your ecommerce store
As we explained in the WordPress SEO guide, remember that your URLs must be secure. You should always display an Https rather than an Http. This is particularly important in ecommerce stores where security directly affects conversions.
Create product descriptions that sell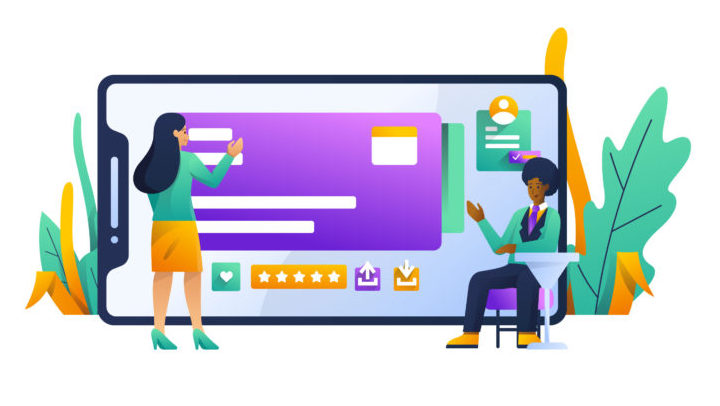 The product description is vital for a visitor to decide whether or not to buy a product. You must create content that is useful and appealing to users. This information must also be optimized for search engines so that it is shown to potential buyers.
Description
The first thing you need to do when creating a product page is to add a product name (title) and description. Create descriptions that highlight the benefits of the product. Avoid having your text too short (thin content) as search engines may consider that you do not provide enough information.
Include main product keywords and long-tail keywords, so search engines recognize and display the product page efficiently in search results. Check on Yoast SEO that your texts are easy to read.
Product data
WooCommerce comes with the Product Data meta box, where you can include crucial basic information for the buyer: price, inventory, shipping, etc. Offer as much data as possible as visitors will appreciate it.

Product short description
The short product description is ideal for visitors who want to know the primary characteristics of the product rapidly.
Make your information easy to scan. Add bullet points with the main benefits and features so that the user does not have to read the long description. Most consumers prefer to see product information schematically to make comparisons and learn about the product quickly.
Image optimization
It is evident that if you want to sell products, you need to use clear images to show the details of your articles. However, images mustn't be heavy to avoid slowing down the page loading speed.
When uploading an image, don't forget to add the alternative text that will help visually impaired users and search engines understand its content.
Enable Breadcrumbs
The breadcrumb is a set of contextual links that are usually displayed on the top left of a page. It indicates the path you have taken (which pages you have passed through) until you reach the one you are now.
Having a breadcrumb in your site allows a user to know its location at all times and return to the parent pages in a few clicks. It facilitates navigation and UX.
You can add a breadcrumb using a plugin such as Breadcrumb NavXT or Yoast SEO.
Properly Using Product Categories and Tags
Categories and tags are vital pages to organize the structure of a WordPress site. They allow users to quickly find the desired information and provide search engines with extra insight on the topics that can be found.
Remember that these pages are indexable, so you want to optimize them effectively for search engines. Add descriptions with the corresponding SEO keywords and avoid thin content.
Each category and tag must have a minimum of five articles so that they do not reflect thin content. It's better to wait to have this number of product pages ready before creating a new category or tag.
Speed up your WooCommerce store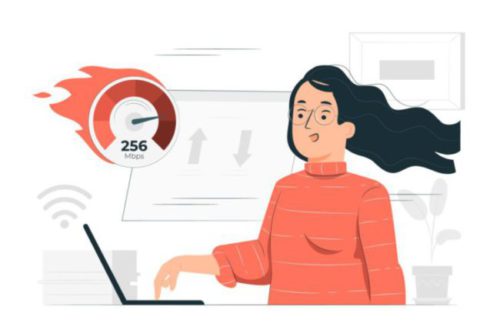 Studies have shown that the speed of your website has a direct impact on your revenue. Shoppers don't like to wait to make their purchases, and Google knows it. Especially in online stores, you must offer smooth navigation.
Optimizing your website speed, you'll not only provide a good UX but also improve your rankings.
How to Optimize your WooCommerce website speed?
Compress your product images
The size of the images has a significant influence on website speed. Particularly, in ecommerce stores where product images play an essential role. You can manually compress your images, but to save a bunch of time, use an automatic image compression plugin. We recommend the following WordPress Plugins to compress and optimize your images for SEO.
Increase your memory limit
By increasing your WordPress memory limit, which by default is 32MB, you'll allow faster navigation and avoid Memory Exhausted Error. Contact your Hosting company or ask the help of your developer to configure it.
Choose a high-quality hosting service
A secure and fast hosting can make a big difference to your web performance. Make sure you choose one that provides you the best quality service.
Use CDNs
A Content Delivery Network (CDN) is a group of geographically distributed servers that work together to provide fast delivery of pages and content to a web user. This is particularly helpful for ecommerce stores with an international presence.
Use cache plugin
Caching allows merchants to load the pages faster on future visits. Activate both server and browser caching to offer maximum speed. We recommend using WP Rocket.
Final thoughts
Create attractive and useful descriptions for buyers. Do not duplicate pages with content on the same product and if you have very similar items add canonical tags. Your site structure and the information you provide should reflect a high-quality website to search engines. This will ultimately provide the best navigation experience and UX to the consumer.
We hope you find this Woocommerce guide helpful. Leave us a comment if you can think of any other tips. Also, we are always here to help so let us know if any questions arise.
Last Updated on November 19, 2020 by Hannah Dango