What is organic CRO?
CRO (Conversion Rate Optimization) is the process to systematically increase the number of visitors to a website that performs the action expected of them (a purchase, a subscription, etc.).
To work on CRO, you need to understand how users move and behave on your site and what is limiting them from doing the transaction you want to see.
How to calculate CRO
To calculate the CRO, we will distinguish two possible situations:
The user can convert every time he/she enters the page.
The user can only convert once.
Let's see what we should do in each case.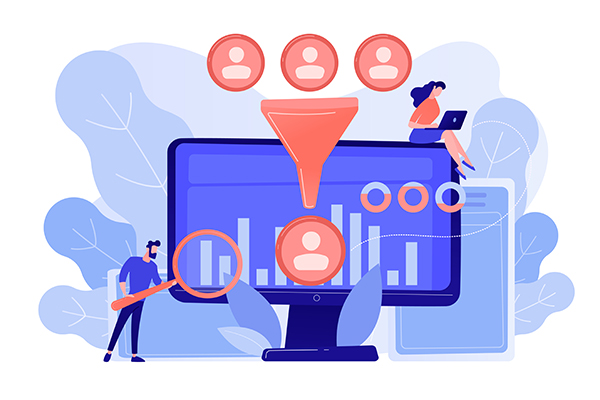 When the users can convert whenever they enter the website
This would be the case of an online store, for example, since visitors can buy every time they access the page. Then our goal is for them to make as many purchases as possible.
As an example, let's say a user enters four times to your site: the first couple of times he/she only discovers the site and becomes familiar with it; the third time, the user buys a product; and the fourth time two items- in this case, the user has placed an order (although he/she has purchased several products), so it is considered as one conversion.
To calculate the conversion rate, you need to divide the number of purchase orders by the total number of sessions:
2 purchase orders/4 sessions= 50% conversion rate
To calculate the site's conversion rate, we will divide the number of orders by the number of unique users. As an example, let's calculate the conversion rate per unique users:
600 orders/300 unique users= 200% conversion rate
When only one conversion per user is possible
Let's imagine now that we have a website that sells subscriptions for monthly access to some service. Even if the user re-enters the site, he will only be able to convert once.
Let's say a visitor enters once and just takes a look. The second time, he enters and subscribes. And he enters twice more, but only to continue browsing the site.
Since it is only possible to convert on a single occasion, we measure the success of the conversion in relation to the number of visitors:
1 order/1 single user = 100% conversion rate
Let's calculate the conversion rate per session considering that we have 40 orders and 4,000 sessions:
40 purchase orders/4,000 sessions= 1% conversion rate
How can CRO benefit SEO?
Although CRO does not necessarily get organic traffic or a better ranking in the search engine results, it does benefit the website's SEO performance in different ways:
It helps to better understand which audience to target and how to adapt the site to their needs.
Improve the user experience. CRO analyzes what works best and makes the customer stay on the page.
It serves to leverage the resources you have to improve ROI. This means more conversions without having to get more leads.
It increases trust. For a user to share sensitive information within your site (e.g., credit card details) it is crucial that customers trust your site.
Improves scalability: although your audience may not grow in the same way your business does, CRO allows you to continue to develop your business without running out of resources or leads.
Tips to improve your CRO
Now that we know what CRO is and how important it is, let's look at a series of practices to improve it: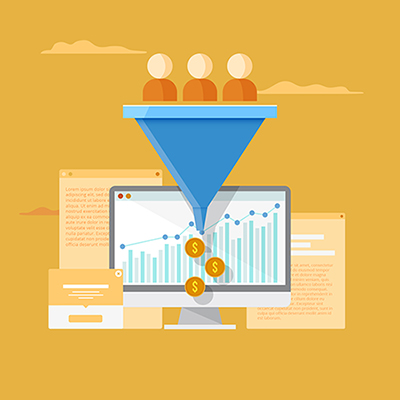 Target a specific audience
If you want to conquer the SERP, your site must offer immediate answers. Those that provide them are the ones that rank on the first page of Google. Setting goals for a broad audience may be tempting to get more visitors, but it hurts the user experience.
You should clearly define your audience and know what they are looking for in the search engines in order to meet their needs.
Survey your audience
This way, you will get feedback on the functionality of your site. You should learn what experiences your customers have had, so you can continue to improve your project.
To prevent users from discarding your survey, keep it short and simple. Include questions about why they visited the site, whether they found what they needed, or what problems they encountered while browsing the site.
Perform A/B tests
This type of test is used to measure the effectiveness of the site's fundamental aspects, such as page design and copywriting.
The idea is to offer two versions of a piece of content, each to half of the users, to see which one gets more conversions.
Focus on creating content that converts
Possibly the determining factor in the performance of conversion rate is the content of the site. This also directly influences how your pages perform in organic search.
So, make your content following these guidelines:
Keep in mind that you are targeting humans, so include the keywords naturally.
Don't focus on including a large volume of main keywords but on their search intent.
Write clearly and include calls to action (CTA)
Speed up your page loading time
Competition on the Internet is fierce. Customers know that they don't have to stay on a page where they have to wait.
Hence the importance of the site loading quickly. Also, to satisfy your visitors, make sure you optimize your mobile website and verify that is functioning smoothly.
Use images
Visitors do not like to be confronted with a page full of text and nothing to illustrate it visually.
Therefore, incorporating images relevant to the content improves readability and decreases the bounce rate. Remember to optimize your images with an appropriate file name, ALT text, and caption (if any).