A carefully crafted domain name can enhance your SEO. But how? Here's a quick guide on domains and a list of SEO best practices so you can get the most out of it!
What are domains?
The domain name is the address that a website has on the Internet, through which users can access it. It is made up of three elements:
Top-Level Domain or TLD. In the example www.page.com, it would be .com.
The domain name or SLD (Secondary Level Domain). It would be "page" in the example above.
Third-level domain or subdomain. It is optional, so not all websites have it. However, we have included it in the example, and it would be the www.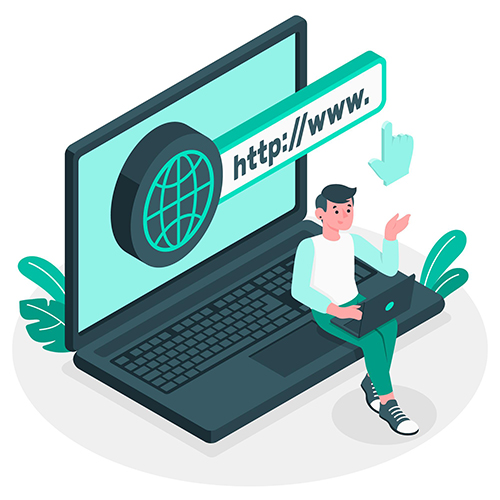 Types of domains
Although the TLD mentioned above is one of the most common types of domains, there are others that we should be aware of. It would be the case, for example, of the gTLD or Generic Top-Level Domain, although we cannot consider it a different type but rather a variation of TLD.
Initially, the Internet Assigned Numbers Authority (IANA) created the gTLDs intending to define the website's purpose. This would be the case of .academy for schools, .aero for air-transport industry, or .army for military use. In many cases, you must meet the requirements to use the gTLDs, although some are not necessary. 
Another type of domain that we cannot miss is the ccTLD or Country Code Top-Level Domain. As the name suggests, these domains represent a specific region or country. Some examples are .es (for Spain), .uk (for United Kingdom), .jp(for Japan) or .eu (for the European Union). ccTLDs are useful to indicate to the search engine and users that the site addresses a region (although it does not specify a particular language).
By way of summary, we can say that there are the following types or variations of domains.
TLD (Top-Level Domains)

gTLDs (Generic Top-Level Domains)

ccTLD (Country Code Top Level Domains)

Secondary-level domains

Third-level domain 
How do domains affect SEO?
Google analyzes the following aspects to decide where to rank a website: it's topic (what is the site about) and its authority level. The domain name can serve as a clue for the search engine to understand what the site is about.
But also, as time goes by, and depending on the site's ranking position, all the authority will be related to the domain. It would be difficult to maintain this authority in the future if this element is changed. Hence the importance of choosing it well from the beginning.
SEO best practices for domains
We already know that the domain we choose has a certain role when it comes to positioning our site. For this reason, we are now going to see a series of guidelines to take into account when building it:
Try to choose a domain that contains an industry keyword
It is not easy for the search engine to know what a website is about. And although we do not know absolutely every element they look at, we know that they detect keywords in relevant places. Well, the URL is one of them.
But be careful! If it is a very obvious keyword, it is possible that competitors are also using it or that the domain is very expensive. This is why you should think carefully about your choice.
Don't force yourself to include keywords in your SLD
Google changes its algorithm whenever it detects that a technique that yields easy results is misused. So shortcuts have no place in SEO.
This implies that while it is a good idea to choose a domain name with an industry keyword, forcing this can be detrimental when it comes to ranking. A brand-appropriate domain name is better than one that simply contains a term to rank for.
Distinguish when it is better to use subfolders instead of subdomains
In terms of SEO, the search engine will treat the subdomain as a separate website. And this can be problematic when it comes to authority. Thus, subfolders are an excellent alternative to organize the site in parts, plus they are useful for ranking purposes.
The idea is to create a subfolder for each main category of the site and make it part of the URL of each page it includes.
Stay with a strong top-level domain
In principle, if the .com is free, this is the easiest option people remember and give more "respect." The TLD does not directly impact the ranking, so if you find one that is more appropriate for your brand, you should not ignore it, even if it is less common.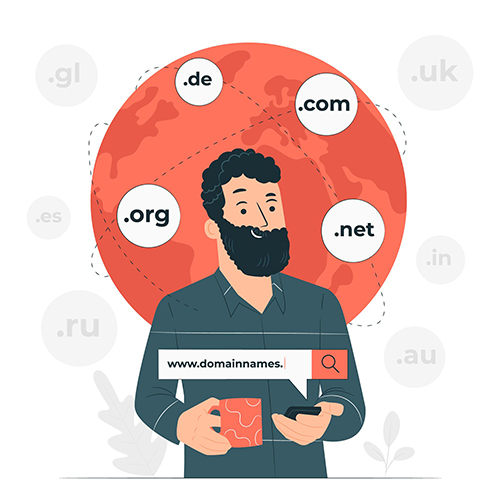 For example, in a company that offers its services only through the Internet, .online may be appropriate.
However, there is one exception to all this: the TLD does influence the ranking when it is geographic.
So if your business operates in only one country, it would be a good idea to tell the search engine which country it is through the top-level domain (e.g., .es in Spain.) This way, your website will have a better chance of appearing in the results of people searching in that area.
Create a concise and straightforward domain
While long-tail keywords are fundamental for an SEO content strategy, they are not so valuable for the domain name.
It is better to be much more direct and straightforward in this aspect, choosing a short name easy to remember. Users will not want to waste time with the name of your page.
Omit hyphens in your domain name
When the domain name consists of two or more words (as in the example www.mypage.com), it may be tempting to put hyphens to separate them. At first glance, it would make the reading easier. But be careful with this because this practice is often associated with spam and makes the domain less readable and difficult to remember. In any case, never use more than one hyphen.