In short, in search engine optimization, tracking, measurement and monitoring are crucial because then a company can detect and address any SEO issues, analyze their strategies, and adapt them for success.
After some hard work and effort, your website is well optimized for SEO, but as an expert, you know that you can't just forget about it. New sites are continually being added, and search engines also change their ranking criteria. This means you can't assume that your business and its offerings will stay at the top of the results page week after week.
Search engine optimization is a non-stop work, and one of the most important tasks is to monitor your SEO performance.
What are the benefits of SEO Monitoring?
A significant benefit that SEO monitoring brings to you is the ability to find errors harmful to your website usability, for both users and search engines. Launching a crawl of your website periodically allows you to detect any crawling issue such as broken links, server errors, or unwanted redirects. This way you'll be able to address any problems before it affects negatively to your web traffic and indexation.
Another advantage worth mentioning is that you can check whether or not the changes made to your site have been favorable for SEO. For instance, as a website grows, we must make decisions about its architecture. Monitoring your linking structure over time is something necessary to make sure that your link juice is well distributed among your pages. Plus, you'll want to make sure your crawl budget is used effectively.
Keep up to date with Google Algorithms
There are quite a few algorithms used by Google, and each one plays different roles in impacting the search results. You have to keep up to date with Google's latest algorithms because all the changes require a re-evaluation of standard SEO practices.
You need to know about the likes of Panda, Penguin, Pigeon, Rankbrain and now BERT because if you've seen a sudden drop in traffic and rankings, these updates might be responsible. It is why you need to be informed about these algorithms. For instance, Panda might be triggered because of shoddy content- it needs to provide an answer to the user's search query, but it may not. Also, poorly formatted text with lots of spelling and grammar errors plus inappropriate images can negatively affect a user's experience.
At present, Panda and Penguin are incorporated into Google's Core Algorithm. It is also worth mentioning that there are Core algorithm updates that occur several times a year and which can completely change the ranking position of your website.
How to monitor your SEO like a Pro
When it comes to monitoring your website's SEO, besides the web architecture and crawlability, there are hundreds of metrics to track that can affect your ranking position in SERPs. Taking into account the enormous amount of information that needs to be checked and how it is continuously changing, the use of a qualified SEO tool becomes necessary.
FandangoSEO was designed precisely to monitor all the different elements that can affect your SEO performance. By crawling your website with FandangoSEO, you'll be able to monitor more than 250 metrics 24/7. The system automatically notifies you with changes detected on your metrics via email. This way, you won't have to keep track of your metrics all the time, you'll save time and have everything under control.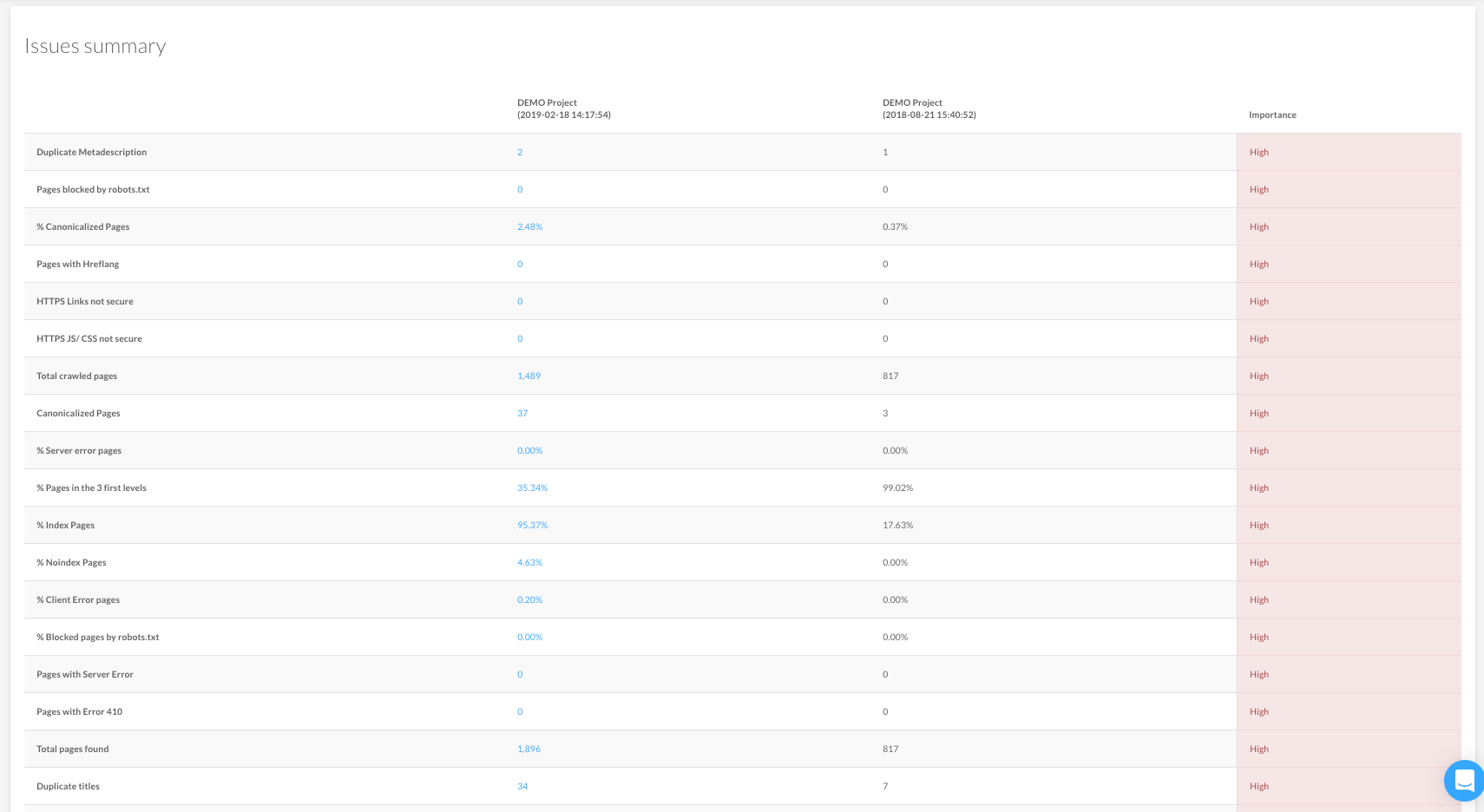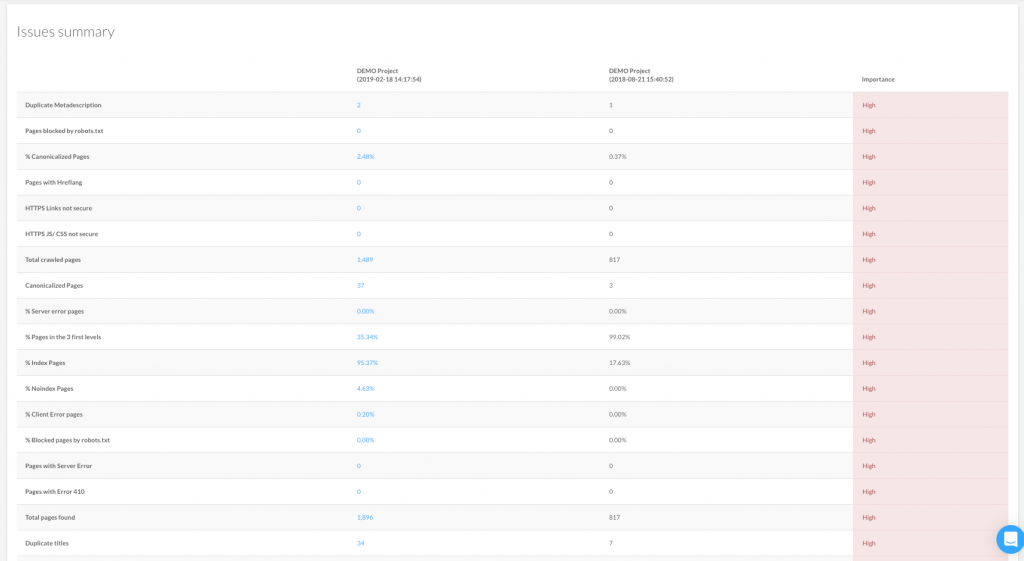 Additionally, FandangoSEO has a specific section to compare the results of the crawls launched in different periods. It is a useful feature to track the evolution and progress of your SEO strategies.
Did you find this article interesting? Let us know in the comments below why you think it's important to monitor your SEO. We love to hear different perspectives. Also, don't hesitate to write any questions you may have. 😉
Last Updated on November 12, 2019 by Victor Perez Vas