Many SEO professionals consider dwell time to be a significant ranking factor. Whether it is or not, we know that it gives you an idea of the user experience of your website. Therefore, it is certainly something you want to take into account in search engine optimization. Here's a quick guide on dwell time and how you can increase it to enhance your SEO.
What is dwell time?
Dwell time is the time it takes from when a user enters a search result until they return to the SERP.
Let's say someone goes to Google to search for Chinese restaurants in his city. The user clicks on the first organic result, looks around a bit, and is not convinced by what he or she sees. So after 2 minutes and 36 seconds, the user goes back to the results page to continue searching. Well, that is precisely the time the user spent on the website.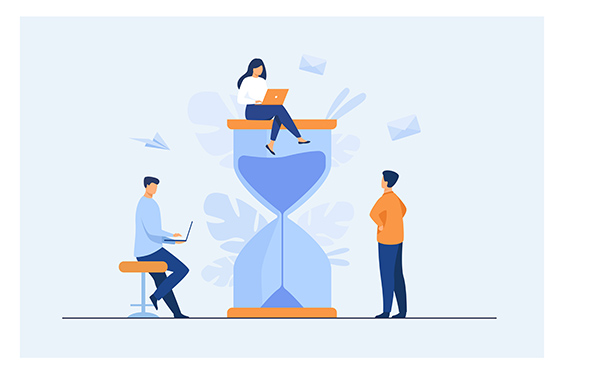 Difference between dwell time, bounce rate, and time on page
It's easy to confuse dwell time with bounce rate and time on page. But it is essential not to assume that they are equivalent because they refer to different concepts:
Dwell time: refers to how long it takes from when a user enters a SERP result until they return to it.
Time on page: this is the time duration a person is on a page before leaving to another part of the page, even to another page of the same site.
Bounce rate: when a visitor visits a single page of a website and leaves, this is known as a single-page session. Well, the bounce rate is the percentage of single-page sessions on a website.
What is pogo-sticking?
Pogo-sticking refers to the number of times a user arrives at a page from the SERP, navigates through it, and returns to the Google search results to enter other websites.
It is important not to confuse it with bounce rate, as this last one is not always a negative signal. For example, someone may leave a page to check their email. However, if they do so to return to the results page, they are pogo-sticking, which should be of more concern.
Is dwell time a ranking factor?
Experts do believe that dwell time has a significant weight in Google's ranking, but the search engine has never confirmed anything in this regard. In fact, dwell time does not appear as a metric in the Google Analytics dashboard.
But although Google has not made any publication on the matter, Nick Frost, the director of Google Brain, gave a hint in 2017. He made a few statements at a conference from which many SEOs deduced that dwell time is a ranking factor. Therefore, the importance of its optimization.
How to calculate dwell time
The fact that it doesn't show up in Google Analytics probably prompts one to think that you can't measure it easily. But good news: there is a solution that comes from the same tool: to examine the metric "Average Session Duration."
All you have to do is follow the next path in Google Analytics:
Behavior > Site Content > Landing Pages > New Segment > Organic Traffic.
There you will see the metric Average session duration.
How to increase dwell time
Now that you know what dwell time means and how to measure it, you may be wondering what you can do to get this element to play in your favor. Take note of these tips: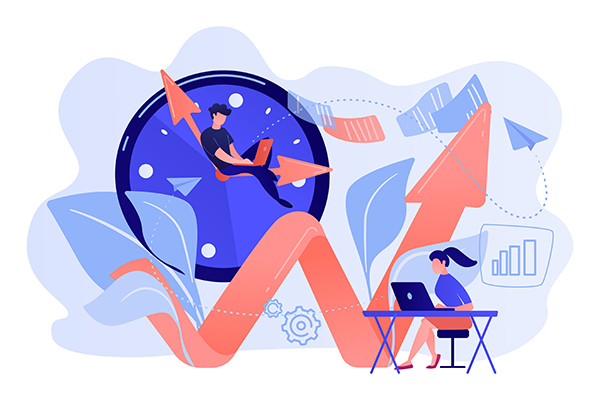 Focus 100% on user experience
Google is focused on making the reader feel as comfortable as possible on websites, so there is no choice but to think like the search giant. How do you achieve this? Let's see:
With a good page layout, including a logical structure of headings and subheadings.
By creating easy-to-read content, with lists, paragraphs, bullets, etc.
Maintaining an adequate loading time.
Testing that the site is compatible with all major browsers.
Making it easy for users to find what they are looking for on the page.
Having clean code and valid markup.
Optimizing for mobile devices.
Make excellent and extensive content
Logically, the more content users find on your site, the more time they will spend on it. But of course, for that to happen, the provided information has to be good. Hence the importance of creating quality and extensive texts.
However, you also have to bear in mind that Google will verify whether the content is related to the search intent to which the page is trying to respond.
Include videos on your page
Including videos on your site will ensure that people who prefer audiovisual elements rather than text spend more time on the page. The videos that usually appear in posts typically last between one and two minutes, which is added to the dwell time.
Engage with your users through the comments section
In this way, those who enter your website will feel that they are listened to and will be more active on it. If you thought comments were for people who troll, you should know that this is now a thing of the past.


Bounce Rate Crawl Budget