Having a blog and being able to monetize it are different things. To make a living from a blog, you of course need to create one first, but that doesn't mean you're going to make money overnight. 
Do you want to make money with your blog? Then don't overlook the importance of SEO. You need to optimize your blog for search engines in order to reach a larger audience. 
Want to know more? Then keep reading! This post explains why SEO is fundamental for bloggers and the best guidelines you need to follow to rank high on search engines!
How important is SEO for bloggers? 
SEO is vital for bloggers firstly because billions of searches are made on search engines every day. Specifically, Google receives around 3.5 billion requests per day. It is essential to optimize your content to make it appear on the top of the search results.  
Another reason to focus on SEO if you're a blogger is that advertisers really value organic traffic. They know that the conversion rate of organic traffic is higher than that of paid traffic. Stats also reveal that it's easier for people to buy what you promote on Google than on social networks. 
Keep in mind that if your blog ranks high on Google, it will generate traffic without you having to promote it non-stop. Something very different from what happens in social networks, where you have to work continuously without a break to make your content reach more people. 
8 SEO tips for bloggers 
Now that you know how SEO can positively impact your blog's visibility, let's see how you should optimize it.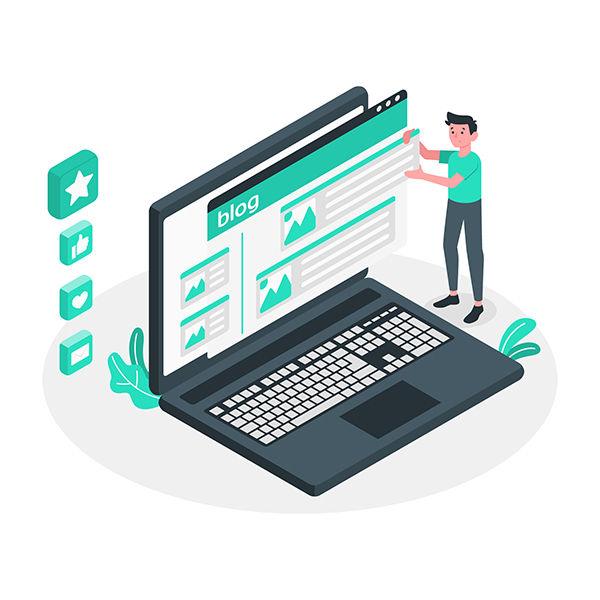 Think about the user intent
Focusing your blog content on the user intent increases traffic and visits to your posts. You need to put yourself in the mind of the person on the other side of the screen. Do a Google search for a term related to your niche, and take a good look at the first ten results.
The quality of the content is non-negotiable 
Realistically, there is a lot of garbage on the Internet. Google knows this and ignores bad content. That's why it's mandatory to create high-quality content and provide value to the readers.
 Good content will bring more social reactions, links, comments, and subscriptions. Everything you are looking for as a blogger. 
Target the right keywords 
If you select the right keywords, you can generate much more traffic to your blog, saving a lot of time and effort. That's why it's crucial to perform in-depth keyword research and meticulously choose the best topics to address in your blog. 
Pay attention to the long-tail keywords 
We will not deny that it is great to be able to rank for a one- or two-word keyword relevant to your chosen niche. Being on top of Google results for a word like "travel" would be a game-changer, almost a dream. However, for an individual blogger, it is not an easy task. 
That's why, especially at the early stages, it's recommended to focus on long-tail keywords. These have less competition, and because they are more targeted words, it will be easier to generate more leads.  
Create SEO-friendly headings
Headings are an essential aspect of SEO since search engines check them to understand your page's topic. Optimizing them with the right keywords. It will help your pages appear on Google and match the users' search intent.
Pay attention to your website's loading speed
Nowadays, it is indispensable to ensure your site loads quickly. No one likes waiting for content to load. Also, Google has increasingly focused on the user experience, so page speed has become a key ranking factor in SEO. 
Create an optimal internal linking structure 
Including internal links strategically is one of the SEO bases, yet some bloggers do not give it much importance. They tend to focus more on getting external links to increase their authority. And yet, the internal links are also of extraordinary importance.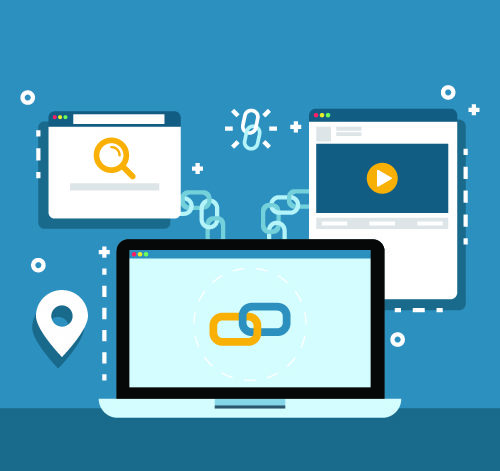 You should note that by pointing pages to one another, the crawler has better chances to discover them. It is also a way to retain traffic on the web, taking users from one URL to another. 
Focus on Evergreen Content
Many websites contain outdated and irrelevant information. This causes users to leave your site, increasing the bounce rate. That's why it's essential to create evergreen content, which is content that doesn't have an "expiration date" because it will continue to be significant despite the passage of time. 
Final thoughts 
As you can see, to improve the visibility of your blog you should focus mainly on offering meaningful content and an ideal user experience. Although SEO is complex, we have selected the aspects that you cannot overlook and will significantly impact your blog traffic. 
Start optimizing your blog for search engines now! 😉
Last Updated on January 16, 2023 by Hannah Dango