Imagine this: you've invested countless hours perfecting the technical aspects of your website, optimizing its speed, and fine-tuning every element for search engine visibility. But here's the harsh truth – all those efforts are in vain if your website lacks one crucial element: compelling SEO content.
In the ever-evolving landscape of 2023, search engines demand more than just technical excellence; they crave relevant, high-quality content that captivates and informs users. In this article, we unravel the secrets of writing content that not only ranks but dominates the search engine results pages (SERPs). So, buckle up and discover the power of SEO content in the year 2023!
What is SEO content?
SEO content refers to content created with the intention to make it rank in search engines. This content can be part of different page types (product, category, blog, etc.).
Any type of content published on web pages that targets a specific keyword is considered SEO content.
Why is SEO Content important?
The importance of this type of content lies in the fact that if a page's contents are SEO-oriented, they will make it rank better.
Nowadays, search engine algorithms reward quality content, so it is essential to regularly publish information based on user's interests.
How to write content that ranks
As we have already seen: good positioning is based on creating quality content. Here are practical SEO content tips to make your web pages rank high on SERPs.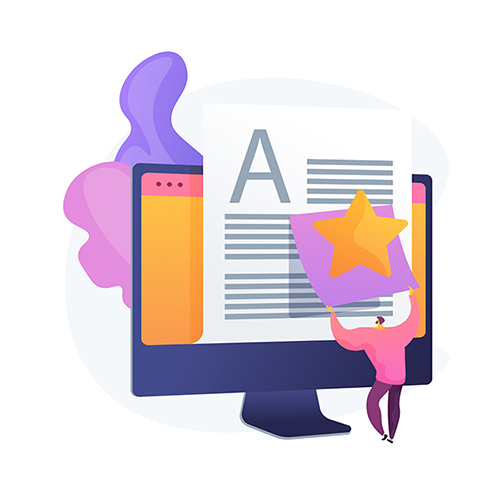 Write for your audience first
Although it seems obvious and goes without saying, writing for your target audience is the first thing to keep in mind. Some companies write content for the wrong reasons.
The important thing is to create content that answers the audience's questions or that attracts their interest. All publications must be related to the product or service offered, and it is vital to introduce yourself as an expert on the subject.
This is especially important in 2023, considering that Google will continue emphasizing the Core Web Vitals and Page Experience, where UX is the main priority of the search engine giant.
Analyze the search intent
Search engines constantly strive to understand the users' intention behind the searches they make, so they are always working in this direction.
This is something fundamental to keep in mind in SEO because if the content is not in line with the search intent, the pages will have little chance of ranking.
In this sense, analyzing what your target audience is looking for will be the first step to creating content that converts. Today, SEO tools using NLP (Natural Language Processing) can help you identify those topics that most interest your users. Employing a tool like FandangoSEO's Content Ideation will allow you to create great topic clusters.
Enter keyword-enriched phrases
All content, including headlines, should contain terms that are relevant to users and rich in keywords. This way, both the reader and the search engine will know what the publication is about.
However, this does not mean that you have to do keyword stuffing as it would harm your ranking. Trying to increase your page's keyword density without control is a practice penalized by search engines. It would be best if you use keywords, but always in a natural tone.
Write content designed to be featured in rich snippets
Featured snippets are a box of content that Google highlights at the top of search results to provide the answer the user is looking for quickly. Although this can prevent users from clicking and entering your site, it can also increase your web visibility and make you rank above your competitors. It is, therefore, a good idea to try to appear in the featured snippets before someone else does.
To optimize for Google's feature snippets, add structured data to your web pages. We also know that Google loves to show lists, numbers, and steps in this section, so use them whenever it is a suitable format for answering users' queries.
Create eye-catching headlines and meta descriptions
Titles must be attractive enough to catch the user's attention. They also have to be clear and, as mentioned before, they should contain keywords. Meta descriptions should also be interesting, indicating the topic you cover in the article.
Give a good structure to your posts
No matter how good the content is, your efforts may be in vain if the format is not adequate. It would help if you split your article into small paragraphs, including headers. Make your posts easier to read for visitors, and also, please search engines.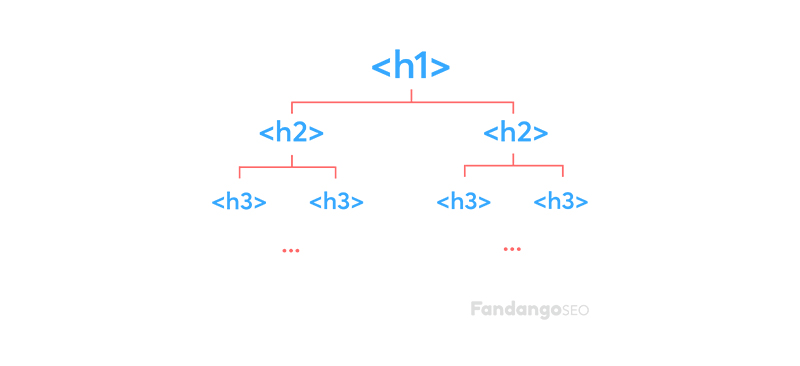 You should use the appropriate hierarchy of header tags (H1, H2, etc.) so that the article has a correct structure.
Insert images and videos
If you want your publications to stand out, don't hesitate to make them more eye-catching by adding pictures. And if possible, it's even better to include videos. Readers love visual elements. They are excellent support to provide the information in a more entertaining way.
Keep in mind that images and videos not only enhance the aesthetics of your pages but also improve user engagement and SEO performance. Optimizing images with descriptive alt tags, relevant filenames, and compressed file sizes helps search engines understand the content better and can lead to improved rankings.
Additionally, visually appealing content tends to generate more social shares and backlinks, further boosting your website's authority and visibility. So, whether it's eye-catching infographics, attention-grabbing videos, or enticing product images, integrating visuals strategically into your SEO content can create a more immersive and memorable experience for your audience while amplifying your search engine success.
Mobile Optimization
With the exponential growth of mobile devices, optimizing your SEO content for mobile has become more crucial than ever. Mobile optimization involves creating a responsive design that adapts seamlessly to different screen sizes and resolutions, ensuring that your content looks and functions flawlessly across smartphones and tablets. Mobile-friendly websites not only provide a better user experience but also receive preferential treatment from search engines.
To optimize your content for mobile, use shorter paragraphs, concise sentences, and bullet points. Break up long blocks of text and use subheadings to make the content scannable and easier to read on smaller screens. Also, ensure your CTAs are prominently displayed and easy to tap on mobile screens. Make buttons large enough and use contrasting colors to grab users' attention.
Use social media to promote your content
To make your content reach a wider audience, don't hesitate to team up with social media. Every new article you publish should be posted on social media, with eye-catching descriptions and a clear call to action. Don't forget that every post should contain a share button.
Additionally, consider leveraging influencers (people who already have a large following) on social media platforms through creative campaigns that spark conversations around your content thus increasing visibility even further. With this approach, email finder tools can help streamline your outreach process and maximize ROI from any promotion efforts undertaken on behalf of your business or website!
Monitor your activity
To make sure that your text is optimized for SEO, you should monitor your work. It is important to check data such as bounce rate and the time users spend on the site to know how they interact with it. Google Analytics is a free tool that facilitates these and other related tasks. Tracking these kinds of metrics is useful to know which contents are being well received. Also, it is vital to have it as a reference when creating new content.
On the other hand, it's convenient to use an SEO Crawler such as FandangoSEO to monitor metrics that impact your content's quality as perceived by search engines.
Final thoughts
In the dynamic world of digital marketing, the symbiotic relationship between SEO and high-quality content remains paramount. As we step into 2023, it becomes increasingly clear that search engines prioritize user experience and quality information. By following the strategies outlined in this article, such as writing for your target audience, analyzing search intent, incorporating keyword-enriched phrases, and optimizing for featured snippets, you can craft SEO content that not only ranks but captivates and converts.
Remember to leverage the power of visuals, embrace mobile optimization, and utilize social media to expand your content's reach. Monitoring your performance and adapting your strategies accordingly will help you stay ahead in the ever-evolving landscape of search engine rankings. So, take these insights, unleash your creativity, and let your content shine as you drive higher traffic, engagement, and success in 2023 and beyond!
Last Updated on May 31, 2023 by Hannah Dango