Questions and answers, reviews, videos… All the content that comes from users has a fundamental role in the SEO for brands. This information helps to create a community around the company.
In this article, we are going to see how user-generated content can particularly benefit you.
Let's get started!
What is user-generated content?
As its name suggests, user-generated content (or UGC) is information created by the audience on digital platforms. It is generated when they share their ideas, ask questions, tell their experience, etc., concerning a given brand.
Why is UGC important for SEO?
You can imagine that everything that comes from the users can be interesting for the brand's positioning in search engines. But now let's take a closer look at why: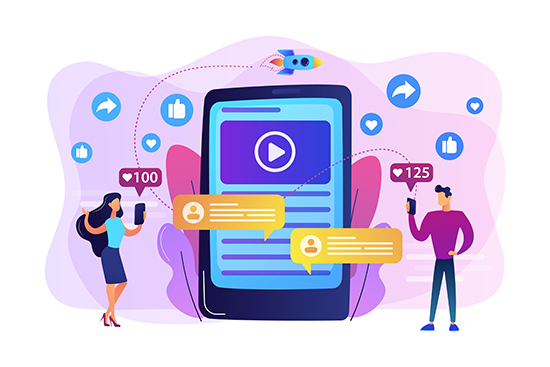 It helps to create relevant content
If you want to increase user engagement, you need to offer them fresh and interesting information. And through UGC it is very easy to select everything that can matter to the audience, with minimal investment. It is even possible to automate the process.
It is useful for discovering long-tail keywords
UGC has the advantage of being full of long-tail keywords since users share their content with communicative language. So their feedback serves to discover these terms, target them and create traffic through them.
Enables the creation of trusted content
User-generated content is the most authentic content and helps create social proof for the brand. 9 out of 10 users trust UGC to make their online purchasing decisions, which demonstrates the credibility this type of information generates.
Higher user engagement
Thanks to UGC, the interaction between the public and the brand increases, which also extends the user's average time spent on the site. And this, in turn, reduces the bounce rate, with all the SEO benefits that it implies.
Encourages social exchange
It is undeniable that social networks are a vitally important element in SEO strategies, which is why they are in the spotlight of marketing experts, brands, etc.
Social media increases your audience reach, engagement, and conversions. Therefore, UGC helps boost search engine optimization strategies through social media.
How to use UGC for SEO
As we have seen, user-generated content can be beneficial for a brand's SEO. But for this, it is necessary to manage it properly, following the guidelines below: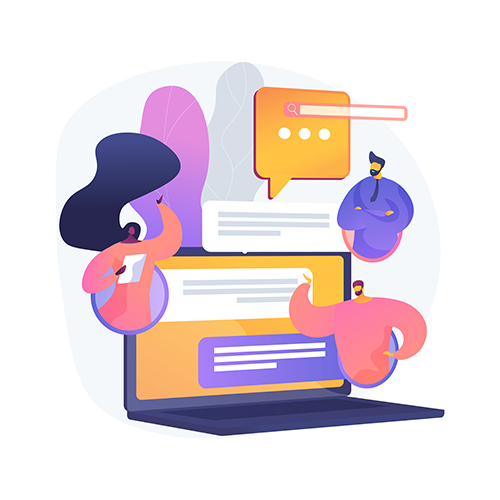 Pay attention to duplicate content
Although many people may think otherwise, the truth is that Google does not penalize duplicate content unless you create it for the express purpose of manipulating search results. So, if Google sees that you are employing dishonest practices, it will possibly remove your page from the SERP.
Well, duplicate content can occur when users make many similar posts, for example, responding to a frequently asked question. If that same content appears on many pages on the Internet, Google has to decide which one to show as a result.
Avoid spam
It is essential to moderate user-generated content, even in forums. You can automate some actions like filtering the content containing links (or at least to be flagged for later review). However, many others will require direct human action.
Configure your reviews appropriately
Using an external platform or plug-in can ensure that reviews do not seem to be created artificially and internally.
Also, check that the reviews are made by real users and verified buyers. Another good option is to allow users to rate each other's reviews.
Stabilize UGC
Combining overlapping content on a smaller number of pages can improve the user experience and make it easier for the crawler not to miss anything. It can be a time-consuming practice, but it is very useful, especially in Q&A sections and forums.
When migrating content, it is vital that you close threads with no activity and unpublish URLs that are not needed. You should also add a 301 redirect to the pages you just consolidated.
Develop your own UGC
Developing your own UGC allows you to better control what appears on your website, and therefore, what your brand is associated with.
You can, for example, embed content from social networks with your company's hashtag. Check with a certain frequency that the content has not been altered and remains in its original location.
Leverage UGC across multiple platforms
To maximize the SEO benefits of UGC, consider repurposing and leveraging it across different platforms. For example, if you receive positive customer reviews or testimonials, feature them on your website's testimonials page, share them on social media, and incorporate them into your email marketing campaigns. By distributing UGC across various channels, you can amplify its reach and impact, increasing brand visibility and potential backlinks.
Remember to always seek permission from users before repurposing their content and give them appropriate credit. By leveraging UGC across multiple platforms, you can enhance your brand's SEO efforts and establish a strong online presence.
Collaborate with influencers for SEO-optimized content
In recent years, influencer marketing has gained immense popularity, and it has now extended to influencer-generated content (IGC). Work with influencers to create content that includes relevant keywords and backlinks to your website.
Ensure the content aligns with your SEO goals and resonates with their audience. Leverage influencers' social media reach by encouraging them to share the content, tagging your brand and using relevant hashtags. By incorporating IGC, you can improve search engine rankings and increase brand visibility.

Final thoughts
User-generated content effectively attracts organic traffic, thus helping brands grow by improving their search engine rankings. The key is to do good management of this information to get its powerful benefits.
Last Updated on May 30, 2023 by Hannah Dango